Expert Powerline Installation Services in Illinois
At Pierce Powerline Co., we understand that every wire, pole, and transformer is a pathway to progress. As premier powerline contractors, we take immense pride in providing top-notch Powerline Installation services across the state of Illinois.
Our commitment to quality, safety, and efficiency ensures that every powerline we install carries more than just electricity—it carries our dedication and professionalism. Contact us today to see how we can keep the wonderful state of Illinois shining bright with dependable power.
Atlanta deserves nothingWhat is Involved In A Powerline Install?
Powerline Installation is a meticulous process that demands expertise, precision, and attention to detail. With over two decades of experience in the field, we have perfected our powerline services down to a science. The process of our successful powerline installations typically include:

Each of our powerline installations begins with a detailed design, taking into account the terrain, environmental considerations, and specific power needs of the community.

Material selection:
Only the best, most durable, and eco-friendly materials are chosen for each construction job, ensuring reliability and longevity.

Installation:
Our skilled professionals handle the entire installation; whether it's erecting poles, stringing wires, or installing transformers, we do it all!

Testing and Inspection:
Post-installation, rigorous testing, and ongoing inspections ensure that the powerline meets all safety standards and performs optimally.

Maintenance:
Regular check-ups ensure that the powerline remains in peak condition and that any potential issues are swiftly rectified.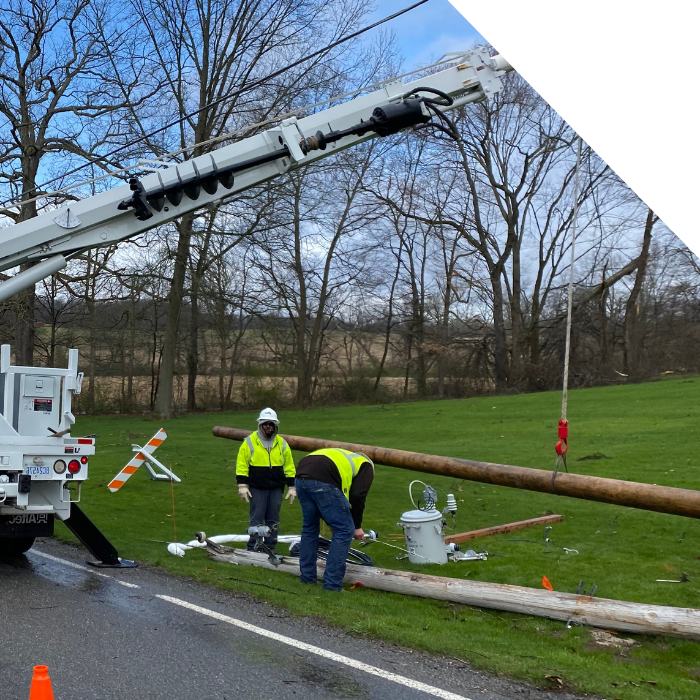 The Pierce Powerline Standard
At Pierce Powerline Co., we set the bar higher than the powerlines we install. Our powerline construction projects are governed by rigorous safety protocols, a dedication to the environment, and an unwavering commitment to customer satisfaction. The result is a superior standard of powerline installations that are safe, reliable, and stand the test of time.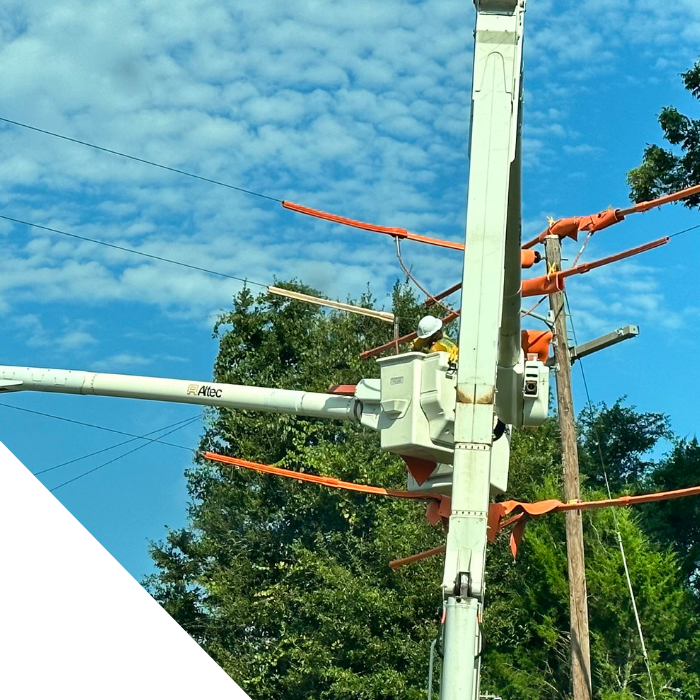 Why Pierce Powerline Co.?
We're more than just powerline contractors; we're your partners in progress. Our team brings a wealth of experience in powerline construction, ensuring a seamless installation process and unparalleled service for years to come. Trust us to transform your power infrastructure with the precision and dedication your community deserves that only Pierce Powerline Co. can offer.
Powering the Future
Our mission at Pierce Powerline Co. is simple yet powerful: to light up the heart of each city and state with safe, reliable, and efficient Powerline Installations. We strive to exceed customer expectations with every installation and are committed to playing a vital role in Illinois' progress in quality electrical infrastructure. Every connection we make, every powerline we install, and every home and business we power brings us one step closer to our goal of providing safe and reliable power to all communities across this great nation.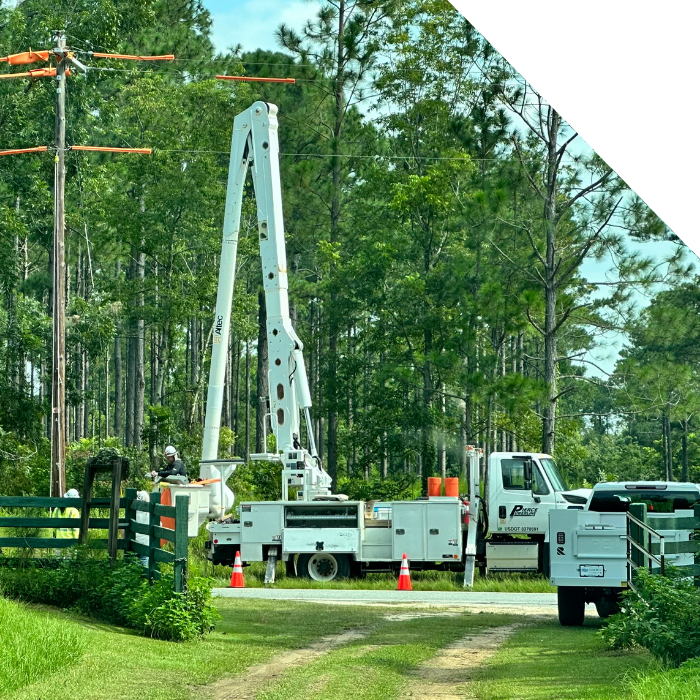 Your Needs, Our Priority
At Pierce Powerline, we recognize that our customers are at the center of everything we do. We take the time to understand your individual power needs and develop services that not only meet but surpass your expectations. We are committed to forging a lasting partnership with our customers throughout the duration of each project and beyond. By taking a customer-centric approach, we are able to deliver the highest quality services and solutions that are tailored to your needs.
At Pierce Powerline Co., we believe that every powerline we install helps to power a brighter, better future for Illinois. Our powerline installation services are a testament to our professionalism, our commitment, and our unwavering belief in the transformative power of electricity. When you choose us as your powerline contractors, you're choosing quality, safety, and a partnership that values your needs. Contact us today, and let's build a brighter tomorrow for Illinois, one connection at a time.