Powerline Services in Georgia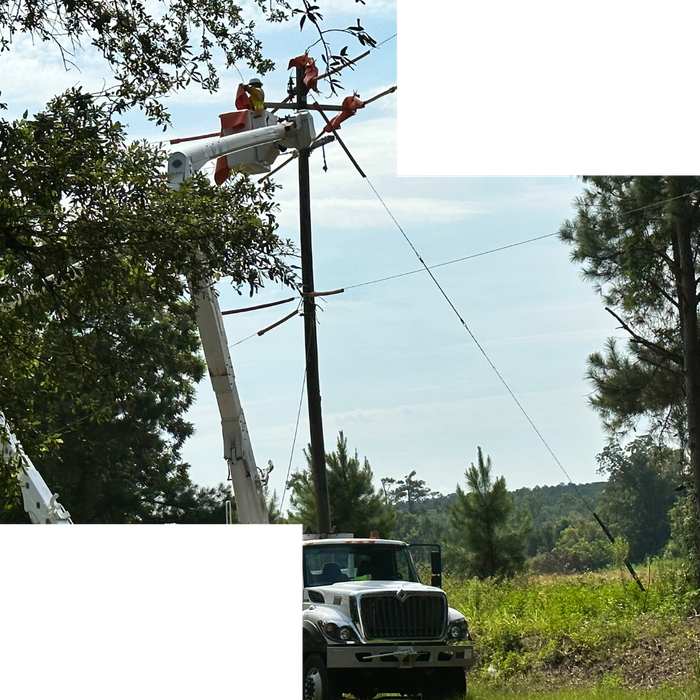 Welcome to Pierce Powerline Co, the leading provider of powerline services in Georgia. With our years of experience and expertise, we take great pride in delivering high-quality powerline solutions to meet the specific needs of our clients. Whether you are in Atlanta or any other city in Georgia, we are here to help!
Cities in Georgia rely on a robust power grid to keep businesses running smoothly and homes properly powered. Atlanta, being the capital and largest city in Georgia, is a critical hub that demands a high level of powerline services. At Pierce Powerline Co, we understand the unique challenges that come with providing powerline services in such a vibrant city. From new powerline installations to routine maintenance and emergency repairs, our team is equipped and ready to handle any task.

1. Distributions
With years of experience in the industry, our team of experts possesses in-depth knowledge and expertise in handling powerline distribution projects of all sizes. We understand the critical role that power distribution plays in powering communities and businesses. Whether you require powerline distribution for residential, commercial, or industrial purposes, you can trust us to provide exceptional service and reliable powerline distribution solutions every step of the way.

2. Maintenance
Regular maintenance is crucial to maintaining the integrity and efficiency of power distribution systems. Our team conducts thorough inspections, identifies potential issues, and performs the necessary repairs and upgrades to keep the powerlines in optimal condition.

We understand the urgency of powerline repairs, especially during outages or emergencies. Our skilled technicians are available 24/7 to troubleshoot and fix any powerline issues promptly, ensuring that power is restored as quickly as possible.

When severe storms strike and cause significant damage to powerlines, Pierce Powerline Co is at the forefront of storm restoration efforts. Our experienced team understands the urgency and importance of restoring power to affected areas as quickly as possible. We work tirelessly to assess the damage, prioritize repairs, and mobilize our skilled technicians to restore powerlines in a safe and efficient manner.

These services cover the installation, repair, and maintenance of high-voltage power lines. There are complexities involved in the infrastructure, and unique solutions are required to make sure the power transmission is and will continue to be reliable.

6. Electric Vehicle Stations
As the search for renewable energy continues, electric vehicles have become a go-to solution, thus creating a need to have recharge stations in convenient locations. We have extensive experience in building and maintaining charging stations for your business.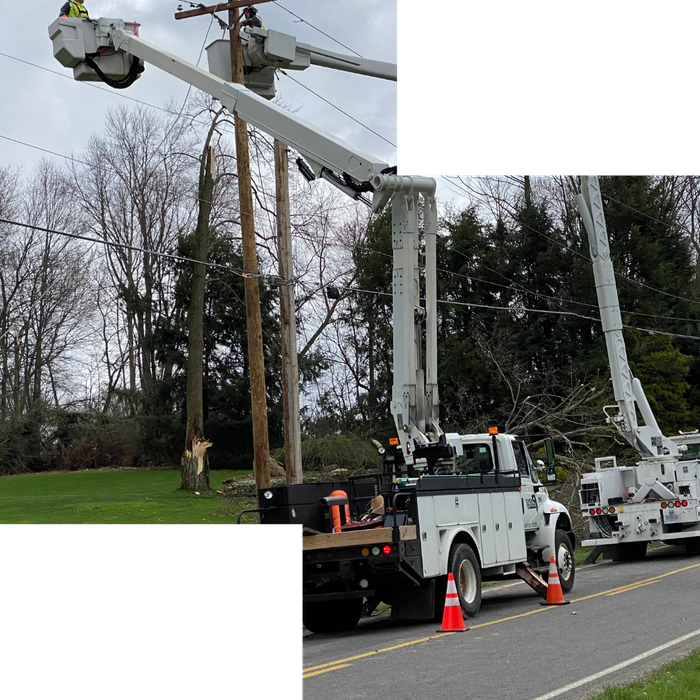 To further enhance our services, we have created a dedicated page for Atlanta. Here, you can find detailed information about the powerline services we offer specifically in the capital city. By providing this specialized page, we aim to make it easier for our Atlanta clients to navigate and access the information they need.
At Pierce Powerline Co, we are committed to providing our customers with the best possible service. Our team of experienced professionals is dedicated to delivering top-notch powerline solutions in Georgia. From Atlanta to rural areas throughout the state, we are here to meet your powerline needs and exceed your expectations. With our expertise and reliability, we can ensure a consistent and dependable power supply.
If you require powerline services, don't hesitate to contact us today. We are here to provide you with the highest level of customer service and to ensure that you get the most reliable power solutions. With Pierce Powerline Co, you can trust that you will always receive the highest quality of service and the best possible results.