Powerline Distribution Services
The Team to Call for Powerline Distribution Services
Pierce Powerline is a leading provider of powerline distribution services, specializing in both underground and overhead distribution. We offer a wide range of services, from installation and maintenance to repair and emergency response. Our team has decades of experience in all aspects of powerline distribution, allowing us to provide a comprehensive solution to your needs.
Piece Powerline has the experience and expertise to provide reliable and cost-effective power line services. We are committed to providing our clients throughout Georgia and Michigan with the highest quality of service. Contact us today for more information about our powerline distribution services.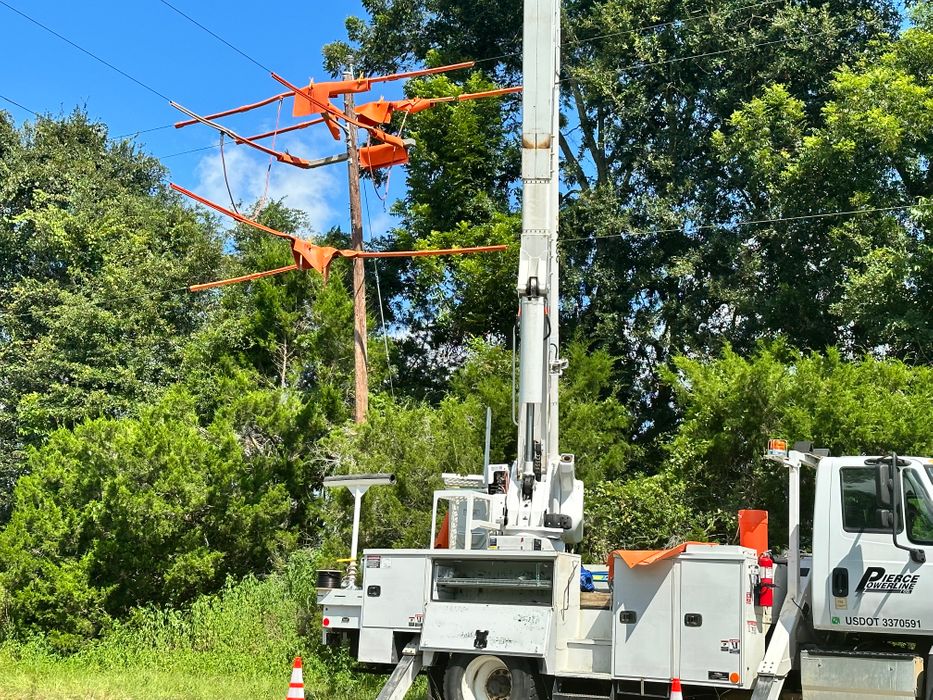 Why Choose Pierce Powerline Co for Your Powerline Distribution Services
When you work with Pierce Powerline for your powerline distribution services, you can expect:
We are a double minority-owned small business

We are the first African American-owned powerline construction company in the US

We are fully licensed and insured

Our technicians are highly skilled and have more than 25 years of experience

We are MBE certified

We offer prompt, efficient customer service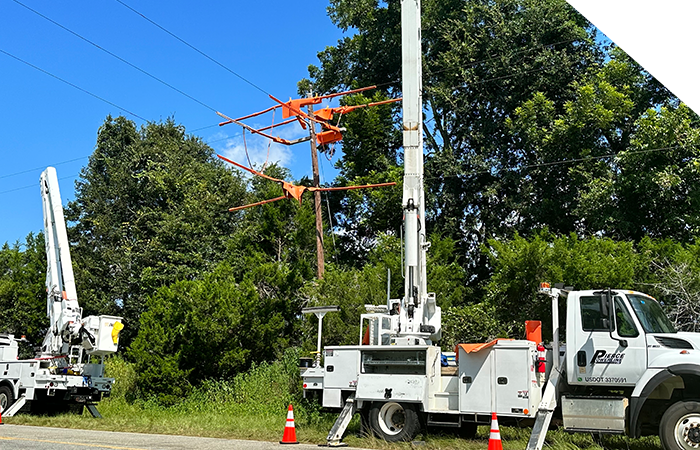 Comprehensive Powerline Distribution Services
At Pierce Powerline, we provide a comprehensive range of powerline distribution services for both underground and overhead distribution systems. Our services include the installation and maintenance of underground powerline systems, overhead distribution systems, and all associated components.
Our team of experienced professionals can handle all aspects of powerline distribution, from design to installation and maintenance. We use the latest technology and industry-leading practices to ensure safety and reliability. Our services also include the inspection and testing of all powerline components, including cables, transformers, and other equipment.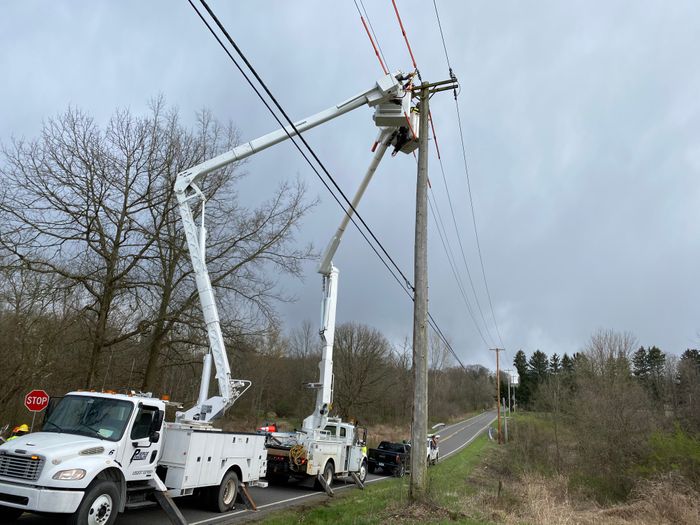 Overhead Powerline Distribution
For overhead power lines, our team is experienced in all aspects of installation, maintenance, and repair. We are familiar with all types of aerial structures, such as poles, towers, and aerial cables, ensuring that your power lines are installed correctly and safely. We also offer emergency response services in the event of a powerline failure from a storm, allowing us to quickly and safely restore power to your location.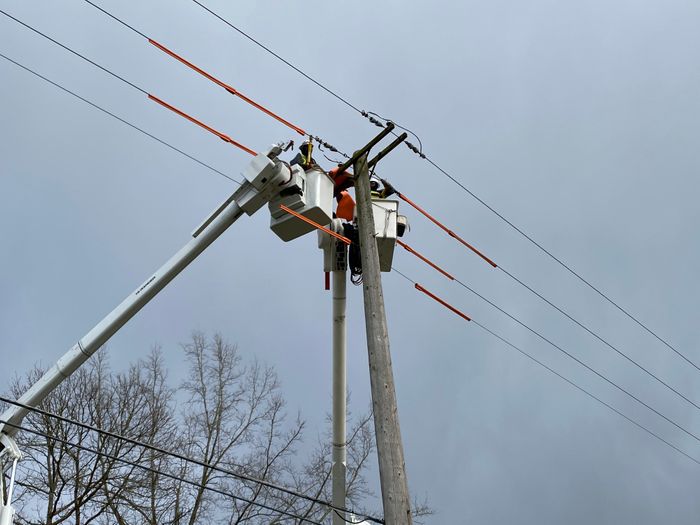 Underground Powerline Distribution
We specialize in the installation of underground conduits and cables. Our experienced team has the expertise to ensure that all installation and repair work is done safely and to the highest standards. Our experienced team of technicians can install cables and conduits with minimal disruption to existing infrastructure. We also provide trenching, backfilling, and restoration services for underground powerline distribution.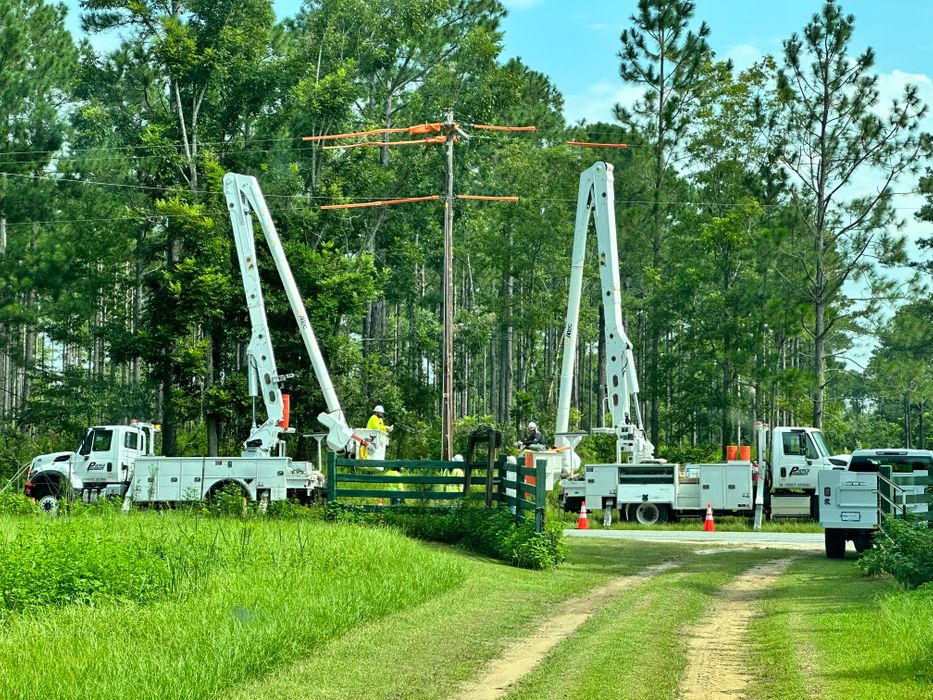 Utility Company Contracts Available
Pierce Powerline is a leading provider of powerline distribution services for utility companies. We specialize in designing, constructing, and operating power distribution networks. Our team of powerline contractors is dedicated to providing high-quality services to ensure the safe and reliable delivery of electricity.
Our highly skilled team of powerline technicians can provide turnkey solutions for all your powerline distribution needs. We have the experience and resources to handle any size project and can provide comprehensive solutions to meet your specific needs. We strive to provide the best quality service while ensuring that our solutions meet all applicable safety and regulatory requirements. We'll work one-on-one with your utility companies to tailor our contracts to your exact needs.
Contact Pierce Powerline Co Today
No matter what your powerline distribution needs are, Pierce Powerline has the expertise and experience to provide a comprehensive solution. With decades of experience and a commitment to safety, you can trust us to deliver quality results. Contact us today to learn more about how we can help with your powerline distribution needs throughout Georgia and Michigan.