Powerline Installation Services
At Pierce Powerline Co., we understand the pulse of your power needs. From bustling cities to the serene countryside, electricity plays a vital role in connecting lives and powering dreams. As the leading Powerline Contractors in Georgia, Michigan, Illinois, and beyond, we take immense pride in offering comprehensive installation services that ensure your energy connections are safe, efficient, and responsive.
Our dedication to quality and commitment to excellence makes us the preferred choice for all your powerline needs. Contact us to speak with one of our friendly staff members today to bring the light to your local community today.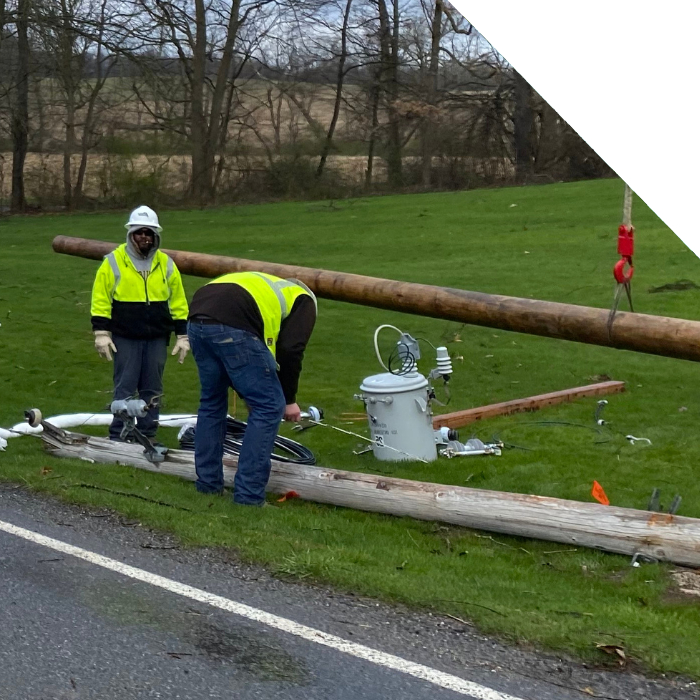 Comprehensive Installation Services
At Pierce Powerline Co., we understand that the backbone of any community is its electricity. That's why we offer custom-tailored installation services to meet the specific needs of each and every customer. From overhead to underground distribution to new build residential distribution, our Powerline Contractors have the technical proficiency to ensure optimal electricity flow. With us, you can trust that the connections we make will stand the test of time.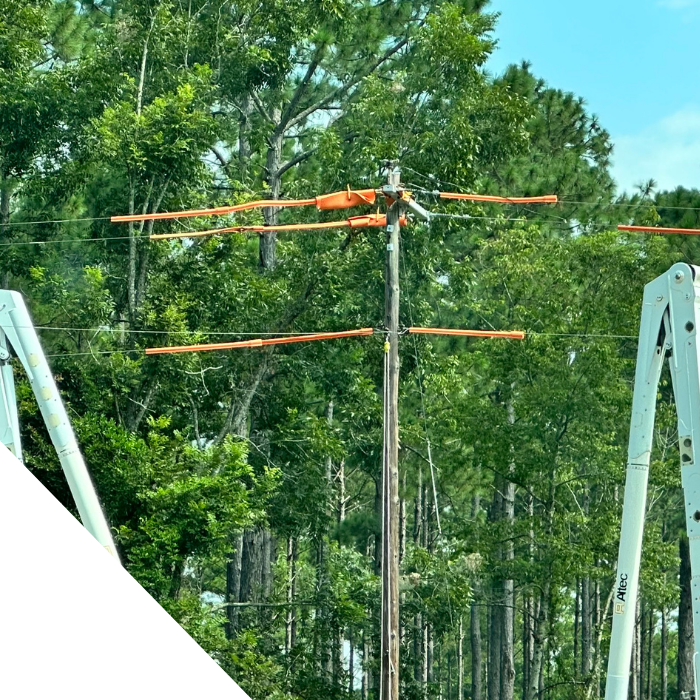 Why Choose Us? – The Pierce Powerline Promise
Choosing Pierce Powerline Co. means investing in over 20 years of industry-leading experience. Our affiliation with major utilities like Detroit, Atlanta, and Chicago Light and Power, and Duke Energy sets us apart from other Powerline Contractors. The core values of Safety, Professionalism, Integrity, and Supreme Customer Service are the foundation of our commitment to you. We don't just provide services; we create experiences designed exclusively to meet your needs.
Safety is Our Mission – Because We Care
At Pierce Powerline Co., we are proud to be the premier Powerline Contractors in Georgia. Safety is the cornerstone of everything we do - it is the primary mission that drives our entire team. We take great care to ensure that every project we undertake meets the highest safety standards. Our highly trained and skilled professionals have the expertise necessary to guarantee the safety of every job. We don't just build powerline connections; we build trust with our customers.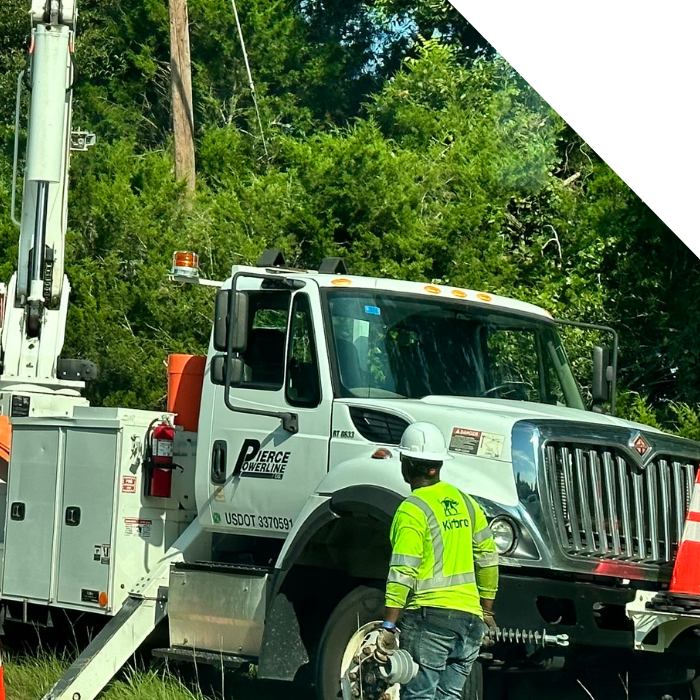 Continued Maintenance
Maintenance is not just about fixing things; it is about preserving and enhancing the quality of life of our local communities. That is why we employ the best practices in the industry, coupled with state-of-the-art technology, to ensure that your powerlines are free from defects and deterioration. We work to guarantee that your powerlines remain robust and resilient, providing you with a seamless energy flow. With us, you can trust that your powerlines are in safe hands.
Building a Sustainable Future
At Pierce Powerline Co., we understand the importance of sustainability and recognize the need to protect our environment. That's why we not only have our full electrical contracting license to ensure quality and safety, but we also make sure to use only materials and methods that are environmentally friendly. When you choose our services, you're not just investing in quality - you're investing in a brighter, greener future for us all. We are committed to doing our part to ensure that our planet is protected and our communities are powered for generations to come.
At Pierce Powerline Co., your needs and concerns are at the heart of our business. We don't just offer services; we provide peace of mind, assurance, and a partnership that you can trust. High voltage requires skill, precision, and the hands of well-trained professionals. When you choose us, you're choosing the pinnacle of powerline excellence. Contact us today and allow us to illuminate your world with our exceptional powerline services. Because with Pierce Powerline, you're not just connected; you're empowered.