Powerline Contractors in Michigan
Welcome to Pierce Powerline, where we offer top leading powerline contractors in Michigan. Our team of experienced professionals has been providing high-quality powerline construction and maintenance services to the state of Michigan since 2016. Our ultimate goal is to provide you with the safest, highest quality, and most efficient powerline services to help you maintain your property or surrounding area. If you are interested in learning more about our services, read below or contact us for further information today!
About Our Pierce Powerline Team
At Pierce Powerline, we are committed to providing the highest quality powerline services. Our team is made up of well-trained, skilled professionals who have decades of combined experience in the utility arena. We have worked with companies such as Detroit Edison, Florida Light and Power, First Energy Group, and Duke Energy as a subcontractor. Our team is dedicated to serving the needs of our customers promptly, safely, and efficiently.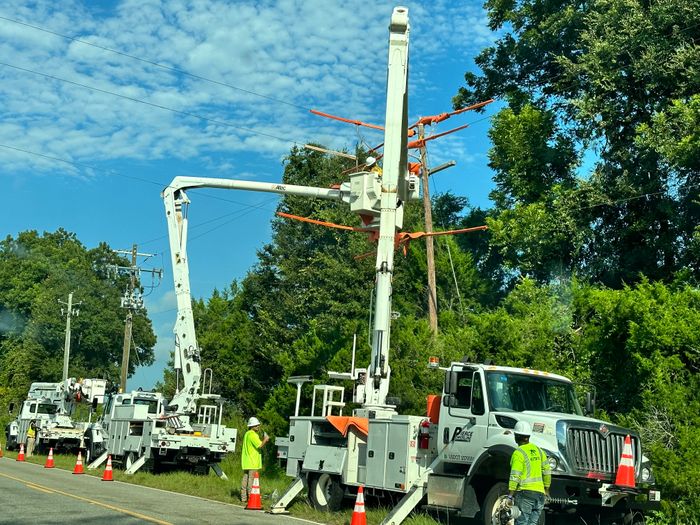 Powerline Distribution Services in Michigan
We specialize in the construction and maintenance of overhead electrical distribution lines. Our experienced crews are capable of providing customized services for a variety of projects, from small residential jobs to large-scale commercial and industrial projects. We take pride in our work and strive to meet our customers' needs while also focusing on safety and efficiency. Our approach is tailored to the individual needs of each project, and we are flexible enough to begin planning, organizing, and scheduling one or more crews depending on the size of the project.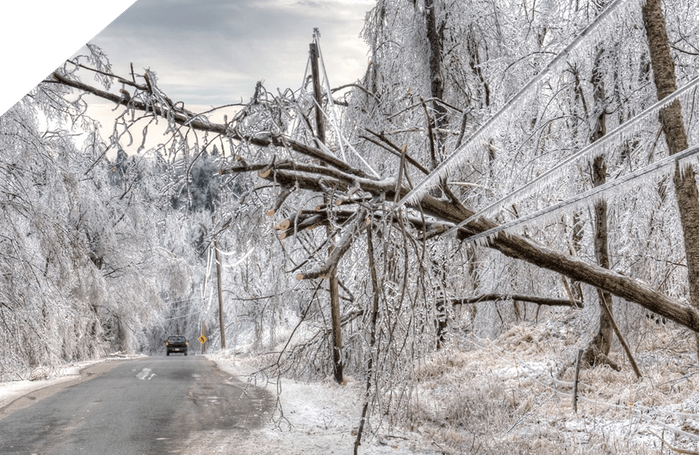 Emergency Response Storm Restoration/Repair
When an emergency strikes, Pierce Powerline is here to help. Our team understands that time is of the essence when it comes to responding to and rebuilding torn-down or damaged powerlines. That is why we are dedicated to providing prompt, reliable service in the event of a storm or other emergency. Our experienced teams are capable of quickly responding to the situation and providing the necessary repairs to get your powerlines up and running again. Our teams are well-equipped and prepared to handle any emergency situation and get your powerlines back up and running quickly and safely.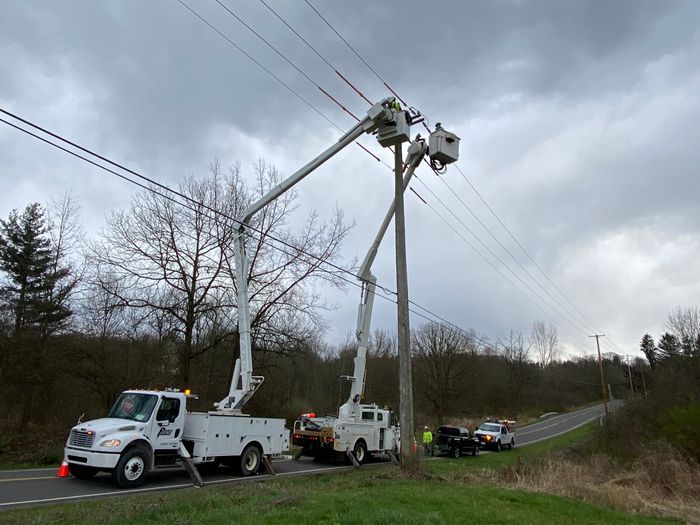 Maintenance to Keep Your Powerlines Functioning
At Pierce Powerline, we understand that powerline maintenance is key to keeping your powerlines functioning optimally. Our experienced team is able to provide comprehensive maintenance services, including regular inspections and repairs, to ensure your powerlines are safe and functioning properly. We are committed to keeping all powerlines up-to-date and functioning correctly to ensure the safety of our customers.
Reasons to Trust Our Team
At Pierce Powerline, safety is our number one priority. Our team is committed to providing the highest level of safety, customer service, and quality of workmanship on every job we take on. We have a strong commitment to professionalism, integrity, and supreme customer service. We are proud to stand behind each job we take on with great pride. Rest assured that when you partner with us for any powerline service, you are working alongside a team that truly cares about the success of your project!
At Pierce Powerline, we are proud to be Michigan's leading powerline contractors. With our experienced team, comprehensive services, and commitment to safety, we are confident that we can provide the powerline services you need. When you need powerline contractors in Michigan, trust the team at Pierce Powerline Co. We are dedicated to providing the highest level of safety, quality of service, and customer satisfaction with every electrical utility project, regardless of size. Contact us to get started today!