Powerline Maintenance Georgia
Welcome to Pierce Powerline Co., the leading powerline construction and maintenance company in Georgia. With a commitment to safety, quality, and customer satisfaction, we are dedicated to providing top-notch powerline maintenance services for all electrical utility projects, regardless of size. Trust our team of well-trained, skilled professionals to promptly, safely, and efficiently serve your powerline needs.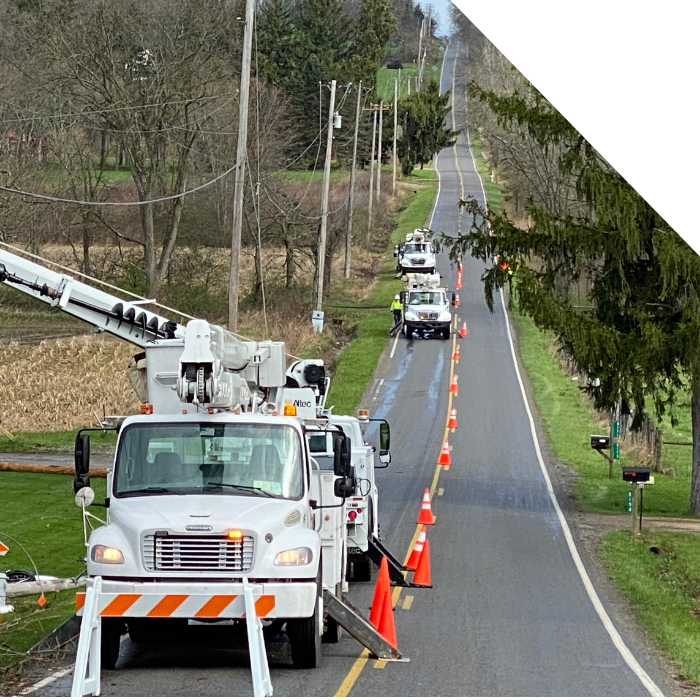 Partner With Our Powerline Contractors for Georgia Powerline Services
At Pierce Powerline Co., we take pride in our team of powerline contractors who bring years of experience and expertise to every project. Our knowledgeable professionals excel in handling all aspects of powerline system maintenance, from routine inspections and repairs to complete powerline installations. With a focus on safety and reliability, our contractors ensure the seamless operation of your power infrastructure, giving homeowners and businesses alike peace of mind.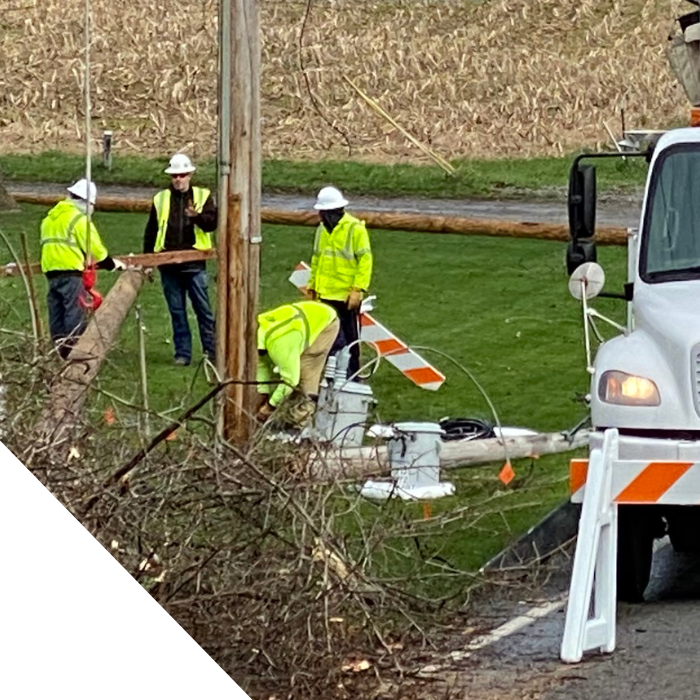 Why Choose Us for Powerline Maintenance in Georgia?
Choosing the right powerline maintenance company is crucial for ensuring the safety and efficiency of your electrical systems. When you work with Pierce Powerline Co., you can expect several key benefits:
Experience and Expertise: As a leading powerline construction company in Georgia, we have a proven track record of successfully completing a wide range of powerline projects. Our team has the knowledge and skills to handle any powerline maintenance task.

Safety First: Safety is our top priority at Pierce Powerline Co. We strictly adhere to industry safety standards and regulations to ensure the well-being of our team members, clients, and the general public. With us, you can be confident that your powerline systems are in safe hands.

Reliable Service: We understand the importance of a reliable power supply for homes and businesses. Our dedicated team works diligently to minimize downtime and ensure the uninterrupted functioning of your electrical systems.
About Our Georgia Powerline Maintenance Services
At Pierce Powerline Co., we offer comprehensive powerline maintenance services across Georgia. Our services include:

Routine Inspections:
Our experienced professionals conduct thorough inspections of powerline systems to identify any potential issues, such as worn-out components, loose connections, or damaged cables. Regular inspections help prevent major problems and ensure the continuous operation of your power infrastructure.

Repairs and Upgrades:
In case of powerline issues, we provide efficient repair and upgrade solutions. From repairing damaged power cables to upgrading outdated equipment, our team has the expertise to handle all types of powerline maintenance tasks.
Safety-First Powerline Maintenance in Georgia
We understand the critical nature of powerline safety, which is why we prioritize it in every project we undertake. Our powerline contractors are trained in the latest safety protocols and use state-of-the-art equipment to ensure safe work practices. With Pierce Powerline Co., you can trust that your powerline systems are in capable hands.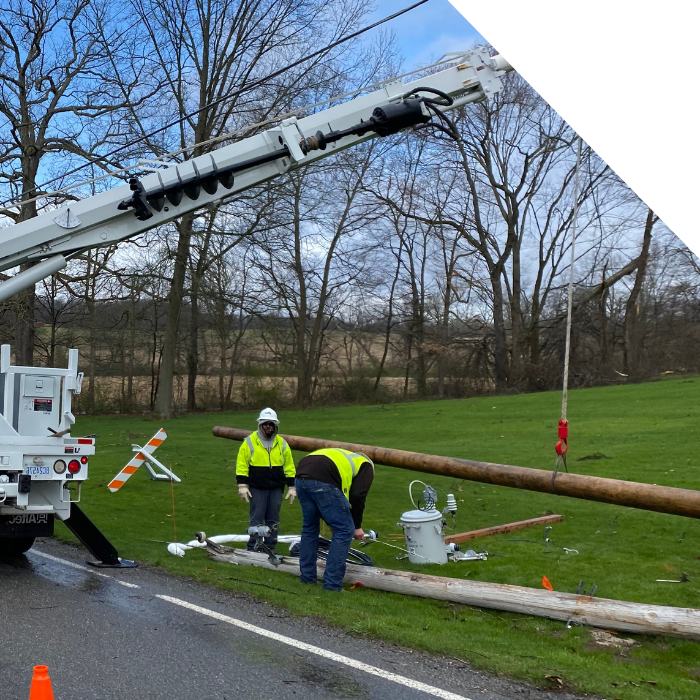 Customer Support Dedicated to Your Needs
At Pierce Powerline Co., we are committed to providing exceptional customer support. Our friendly and knowledgeable staff is readily available to answer your questions, address your concerns, and provide guidance throughout the powerline maintenance process. We value our customers and strive to deliver the highest level of service and satisfaction.
Damaged Powerlines? Trust Us for Powerline Repair and Installation
In addition to our powerline maintenance services, we also specialize in powerline repair and installation. If you're facing powerline issues such as damaged cables or need a new powerline system installed, our team has the expertise to handle it efficiently. Trust us to restore or install powerlines in Georgia with precision and professionalism.
When it comes to powerline maintenance in Georgia, Pierce Powerline Co. is the company you can rely on. With our experienced powerline contractors, commitment to safety, comprehensive powerline services in Georgia, and dedicated customer support, we ensure the utmost satisfaction for our clients. Contact us today to discuss your powerline maintenance needs and experience the Pierce Powerline Co. difference. Get connected with us now!